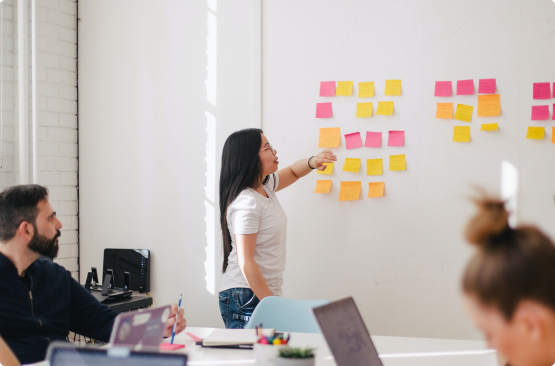 Traditional talent acquisition teams spend over 60% of their time vetting, sourcing, and scraping together high-quality candidates, leaving them with little-to-no time for brand selling or high touch activities.
RecruitCloud makes it easy to source, message, engage, screen, and vet highly-skilled applicants from around the United States — without breaking the bank.
Let's unlock the power of your talent acquisition team.
Contact Us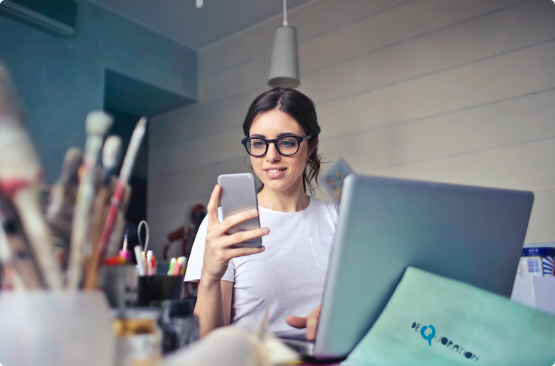 From fast-changing business environments to tried-and-true industries, we're here to help you curate best-in-class talent using a constellation of industry-leading recruiting technology.
Our comprehensive, on-demand recruiting solution will pack your funnel with brilliant talent using a hyper-scalable and highly-transparent framework. Don't let recruitment woes erode your competitive agility.
Contact Us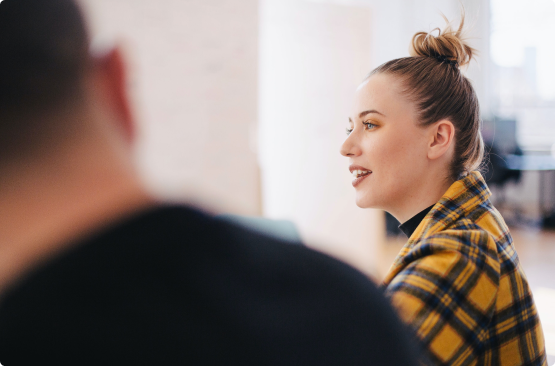 We find people that will bring tangible value to your organization, not just random graduates. After all, the scarecrow didn't get the job because he knew how to scare a few crows.
That's standard stuff. He got the job because he was the best in his field. Let's find you some scarecrows.
We'll help you lower operational costs while rallying the right people under your banner.
Contact Us
Tools
1
Transparency
2
Predictability
3
Team
4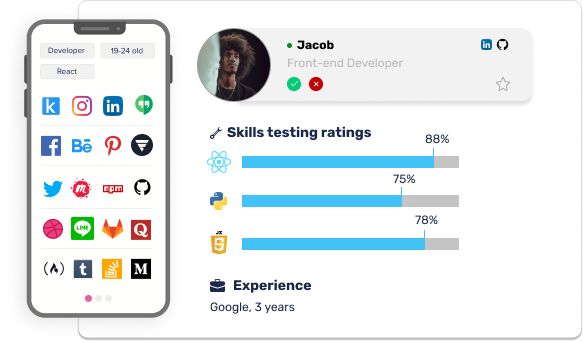 Tools
We've invested in an emerging, innovative, and resilient technology stack to help tackle some of recruiting's toughest challenges.
With baked-in technical testing, custom messaging capabilities, personality assessment, and culture-fit tools, we only find people that make sense for your business.
We don't use nets. We use darts. Our best-of-breed sourcing tech goes beyond the platform by leveraging AI to identify talent across all digital spaces.
As on-premise hiring evolves and the remote work ecosystem booms, we've already implemented the right toolkit to help you onboard and integrate remotely — allowing you to execute new projects without disrupting your remote-enabled agility.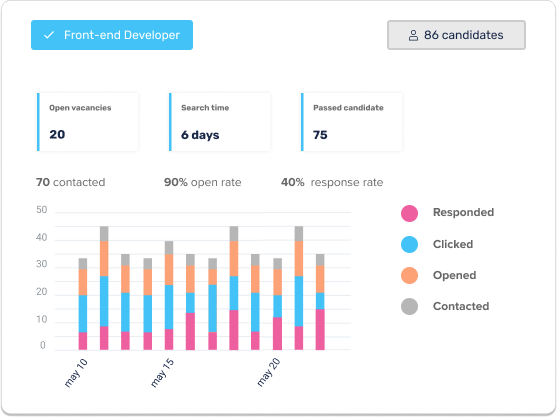 Transparency
Good relationships are built on trust. Great relationships are built on transparency. RecruitCloud brings data to the table.
We'll show you exactly where each new candidate comes from, and what parameters and technology we used to ensure that they're a good organizational fit.
Plus, we provide every client with a fully-dedicated project manager. We don't just supply new team members. We are your team members. Imagine having clear visibility into your recruitment pipeline without draining liquidity creating internal policies and processes. That's the future of hiring.
We don't work with multiple clients at once. We work with you. We provide each client with a dedicated team of recruitment pros. Don't settle for circus acts. RecruitCloud doesn't juggle you around like a shiny ball. We integrate ourselves into the spirit of your culture and your vision to deliver a true people experience — not just experienced people.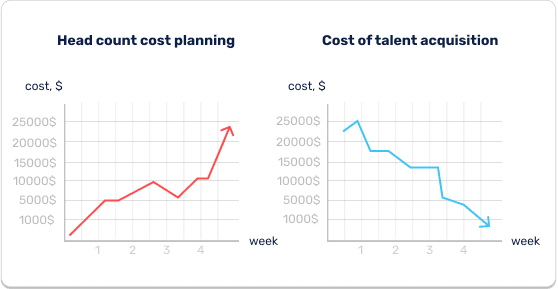 Predictability
Let's destroy the unnecessary scope creep, together. We provide upfront pricing with clear and consistent goals.
Our industry-leading subscription service delivers qualified candidates at consistent cycles, and we only use the best vetting and recruitment tools to find your future talent.
Your recruitment funnel shouldn't be filled with uncertainty. RecruitCloud brings hyper-personalized recommendations without the hidden costs. From short recruitment cycle ramp times to clear and consistent upfront guarantees, we build relationships based on quality, honesty, and integrity.
RecruitCloud never shops talent around the auction block. Unlike traditional staffing agencies, we bring you talent that actually makes sense for your organization from the start — not just a bunch of people that our last client rejected.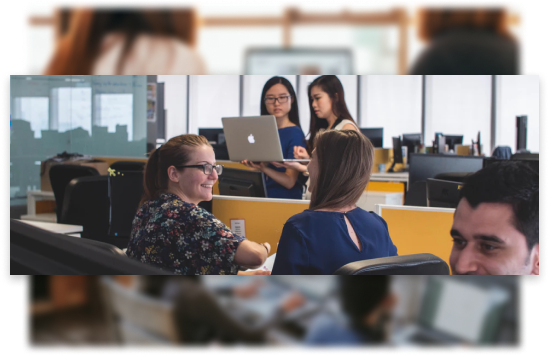 Team
We believe that people create tangible value beyond technology. RecruitCloud engages directly with your internal recruiting team and hiring stakeholders to become a de facto extension of your brand.
Our dedicated project managers fight for the best talent for your company. Traditional staffing agencies are concerned with their brand; we're concerned with yours.
With over 20 years of experience, we've helped startups, SMBs, and large corporations disrupt standardized hiring practices. Do you want a recruitment process that's easier, faster, and more reliable than traditional processes?
We pair people and technology to deliver a seamless hiring experience glued to scalability, flexibility, and elasticity. Your future is your people. Our future is you.