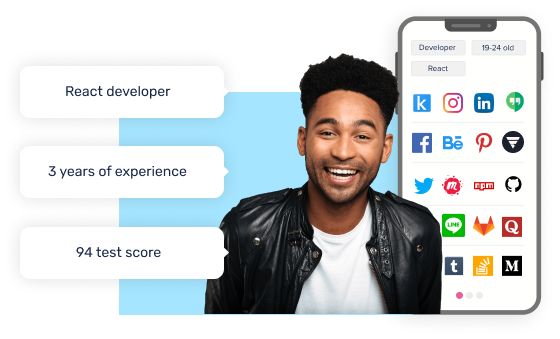 Borderless workforce
At
RecruitCloud
, we make sourcing easy for both onsite and remote
candidate
. Whether you're just starting to dip your toes in the digital workforce ecosystem or you need to rally new faces at your local office, we can help you find the right people for every project. Don't focus on finding the right people; focus on building the right relationships. We'll do the heavy lifting. RecruitCloud sources highly-qualified candidates that will fit directly into your remote or on-site ecosystem. No hassle. No headaches. Pure value.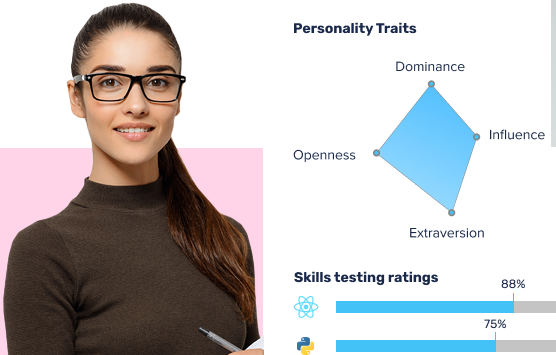 Hire top talent based on attributes and talent
The best job candidates are
authentic, knowledgeable, and incredibly human
. Don't waste time stuffing job requirements with technical requirements. You'll miss the bigger picture. We use your brand, culture, and job needs to find people that make sense for you. Relationships should empower both parties and create meaningful relationships. Let's turn recruiting into a Rom-Com.
We find the people
that help you create magical moments and spectacular projects based on something a lot deeper than just abilities. We look for substance.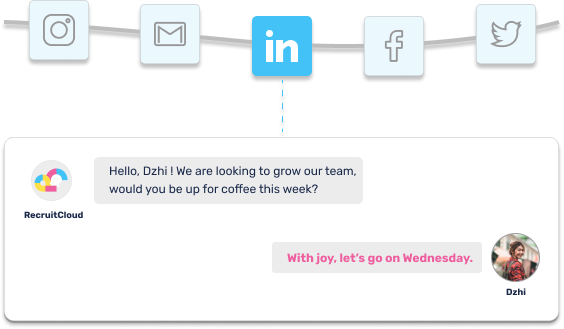 Tools technology and humans
Execution requires three things: tools, technology, and humans. Unfortunately, finding the right
tools, technology, and people
is a serious pain point for recruiters. There are thousands of sourcing tools on the market. Trying to find the right stack can be dizzying. At RecruitCloud,
we have a market-proven tech stac
k that we've built over years or experimenting. We also have a highly-trained team of pros that are ready to leverage that stack to garner tangible value. Don't waste time, money, and energy tooling and training. We've got this. We bring talented people, proven tools, and disruptive technology to your door.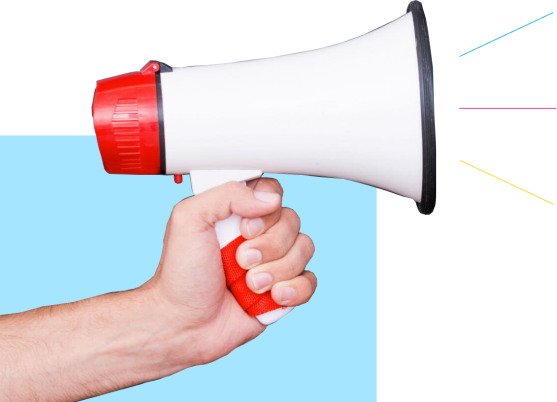 Amplify your employer brand
Before we fire up the sourcing cannon, we have to figure out where to aim it.
Our dedicated team
partners directly with your team to discover the ins-and-outs of your business. By living and breathing your brand, we can help you find relatable, motivated, and culture-centric people for your talent pipeline. Your competition is looking for the right skills. We look for the
right skills
and the
right people
. We'll help you snatch the cream-of-the-crop while they're busy arguing over resumes. We align directly with your team, absorb your cultural values, and become a partner to your recruiting team. When we scout for talent, we aren't just finding talent; we're selling your brand to them.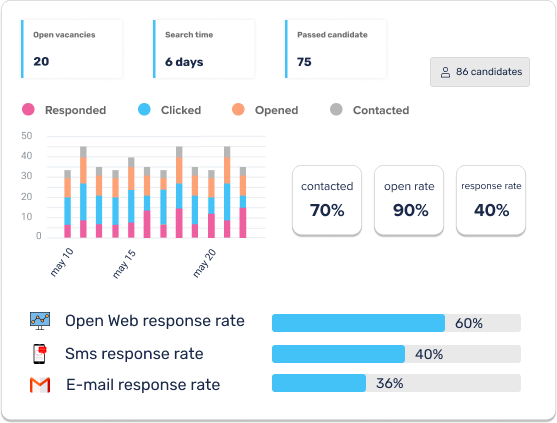 Sourcing as a Service
Our Sourcing-as-a-Service provides high-quality sourcing without hidden fees or unscrupulous charges. We charge one, flat monthly fee — not confusing percentages. We integrate with your team, deliver valuable talent to your pipeline, and craft carefully branded messages to help you win in the talent marketplace. Better yet, we deliver in cycles.
For one monthly fee, you can keep the top of your funnel filled with rich and valuable talent.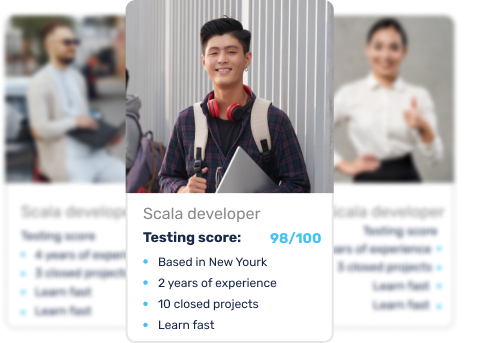 Build a pipeline of vetted qualified candidates
Around 60% of the recruiting process is spent on sourcing. For your internal talent acquisition team, sourcing high-quality talent can be frustrating, confusing, and heartbreaking. You want to find the
best-of-the-best
. But your competitors are hungry for the kill, and you don't have the resources, tech, or processes to scoop up best-in-class talent before they pounce. Sound familiar? Time to rethink talent acquisition. We'll enrich your talent pipeline with best-fit people ready to tackle your organization's challenges. You focus on interviews, hiring, and training.
Let's disrupt sourcing — together.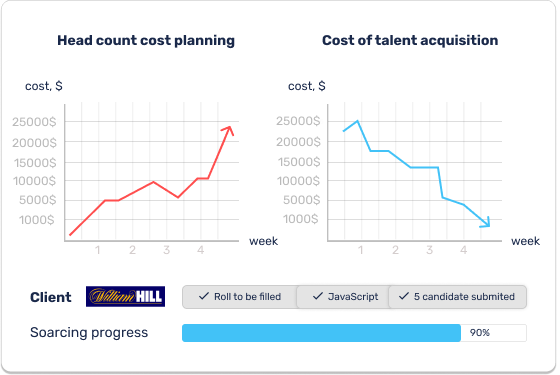 Reduce the cost of talent acquisition
Talent acquisition is a notoriously expensive and time-consuming process that can empty the Tylenol bottle. Let's cut the red tape.
RecruitCloud works
on a subscription model with flat-rate pricing. Remember all of those awesome business intelligence tools you use to forecast recruiting costs? We'll make them relevant again. We charge one, simple fee, and we eliminate budgetary outliers. Say goodbye to sacrificing quality for money—usher in a new era of accurate budgeting.
We bring tangible value with predictable costs
. Let's turn recruitment back into a profit driver — as it should be.